Our Equipment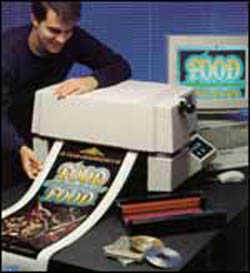 Gerber Edge
Gerber Scientific Products

SOFTWARE

Gerber Omega

Omega is a vinyl design and output software made by Gerber that has many capabilities. With this program, we are able to work with text & shapes using advanced design tools on an unlimited virtual work surface. With Omega, weâre able to import and export images in the most popular formats, while retaining the quality of your graphics for further editing.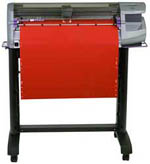 Gerber EnVision Plotter
HARDWARE

Gerber Edge

The Gerber Edge is an output device that permanently prints high resolution images to vinyl films. The Edge is capable of printing multiple color jobs, intricate text, creating airbrush effects, halftones and more! With four color (CMYK) process, weâll match any pantone color or print out a scanned full color photograph. Graphics printed on the Gerber Edge are durable outdoor and can be used to produce a wide variety of products.


Gerber EnVision

The Gerber EnVision plotter uses a sprocket ö feed technology that reliably provides us the most accurate tracking. The EnVision is Edge compatible, giving us the ability to cut any shape around a printed image.
Technical Sheets (PDF Format. click to open, right click to save)
Application and maintenance details for:
Vinyl Lettering & Bumper Sticker/Decal Application